9/10/2017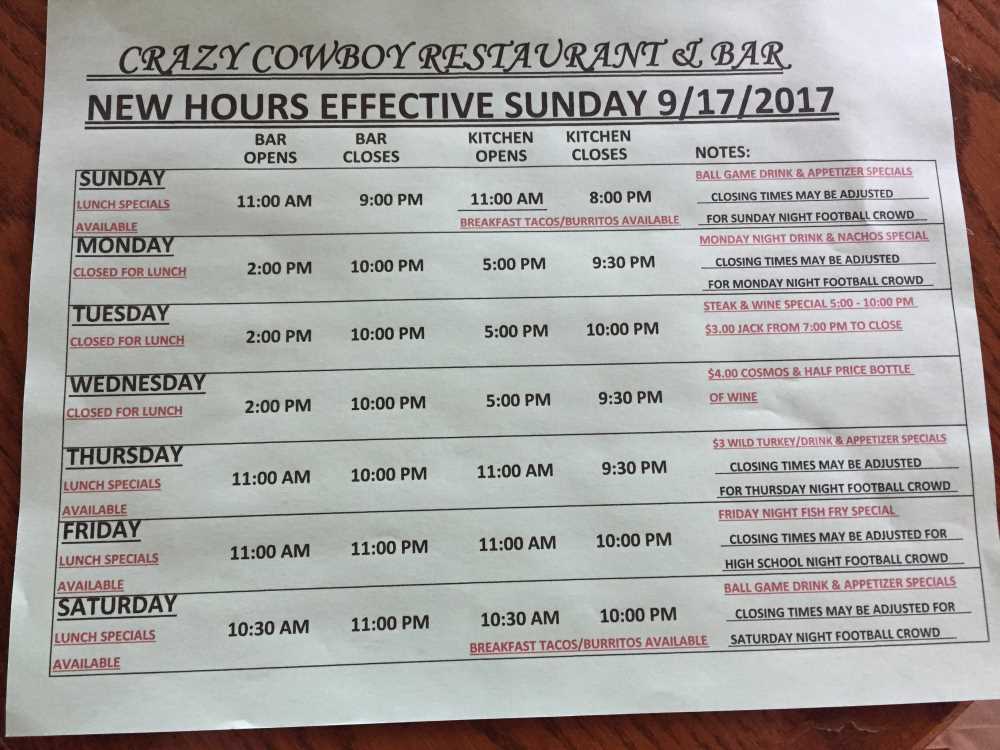 New Hours Effective September 17th
9/10/2016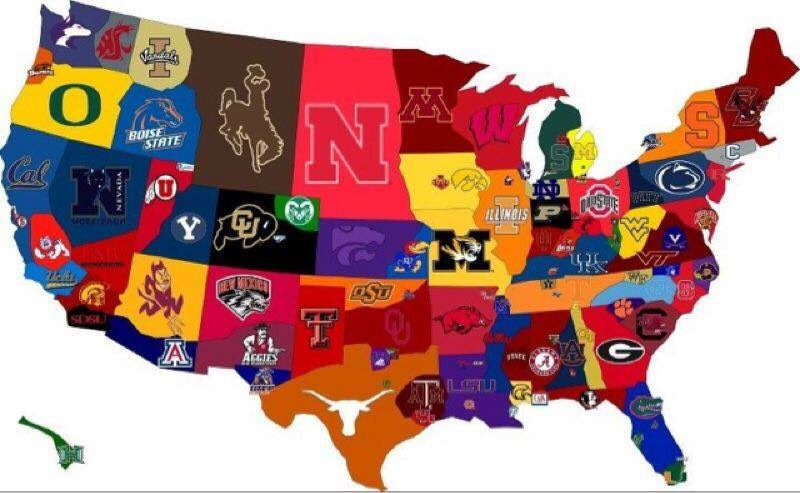 It's a Great Day for College Football. Get down here and join the fun. Specials all day
9/6/2016
Crazy Cowboy is now hiring cooks. Full time and part time line cooks. Pay is depending on experience. Please email resume to brad@crazycowboy.net
8/14/2016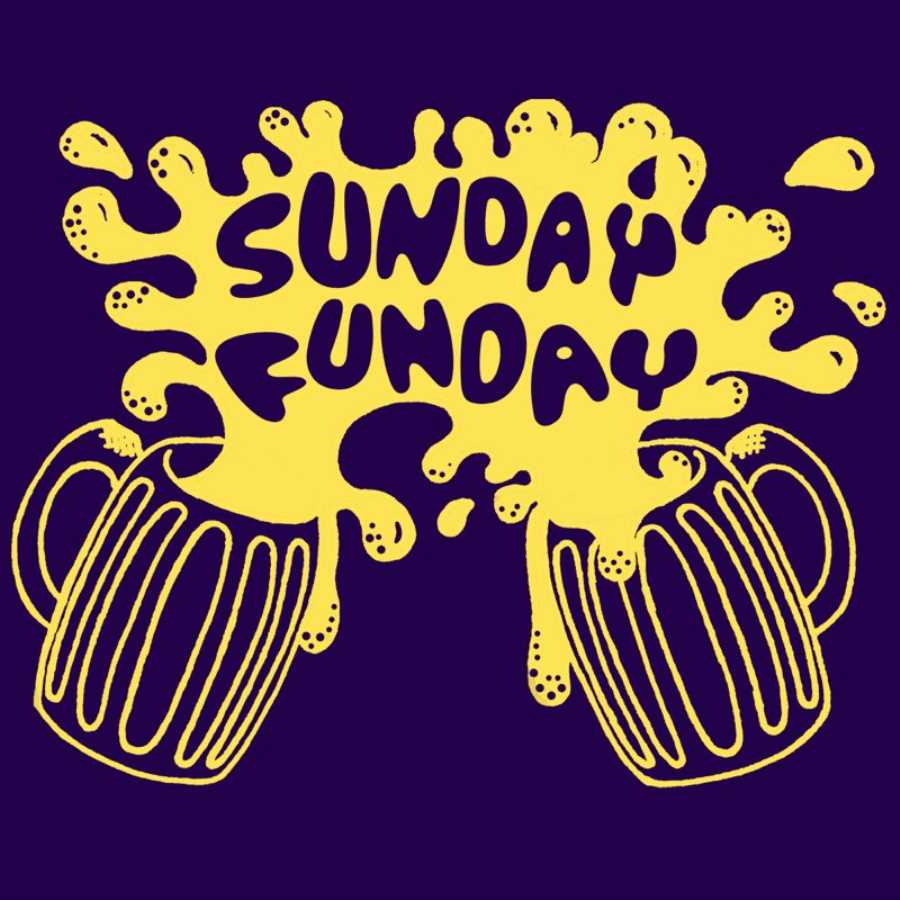 Sunday, Sunday, Sunday! Lunch Specials until 3! $3 Bloody Mary, Mimosa, and Cowboy Margarita's!
8/11/2016
Crazy Cowboy Smoker is SMOKIN and Briskets are on. Stop by and as us today
8/10/2016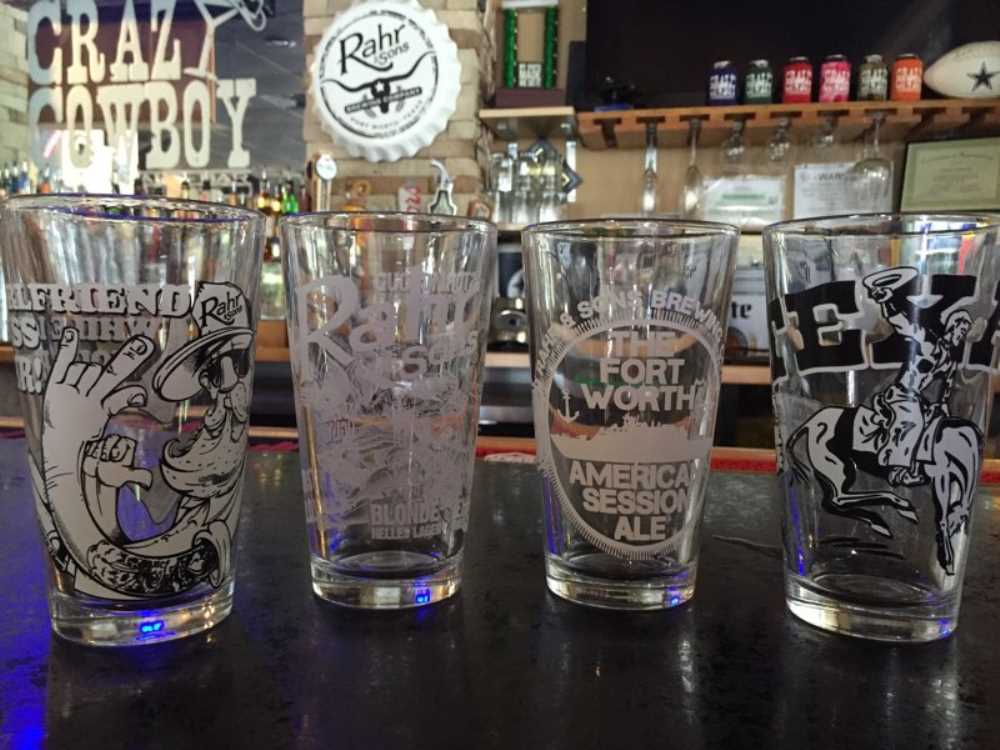 RAHR pint night at Crazy Cowboy Tonight. Keep the glass with each purchase. These are awesome.
8/10/2016
Crazy Cowboy is now hiring experienced cooks and servers. Please email brad@crazycowboy.net with resume.
8/8/2016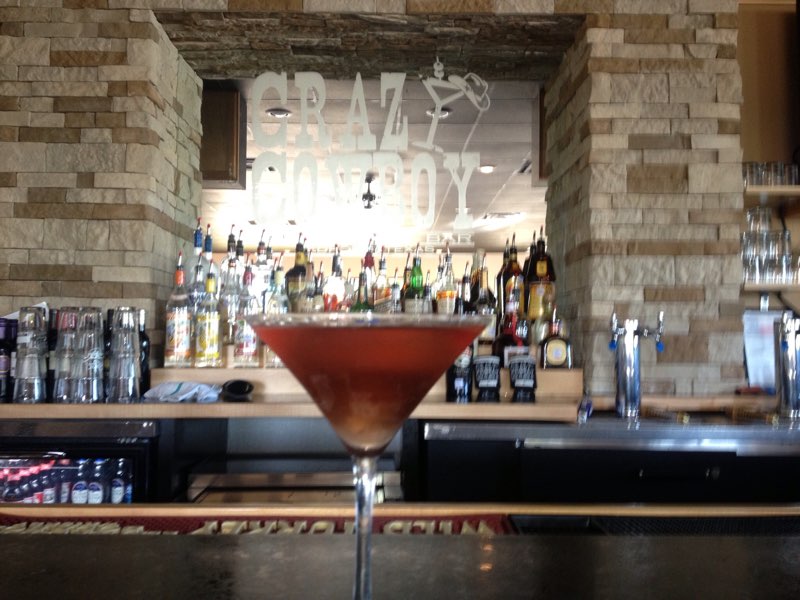 Crazy Cowboy is now hiring Cooks, Servers, Bartendars and catering help. Email brad@crazycowboy.net for interview. Please include resume or work history
8/5/2016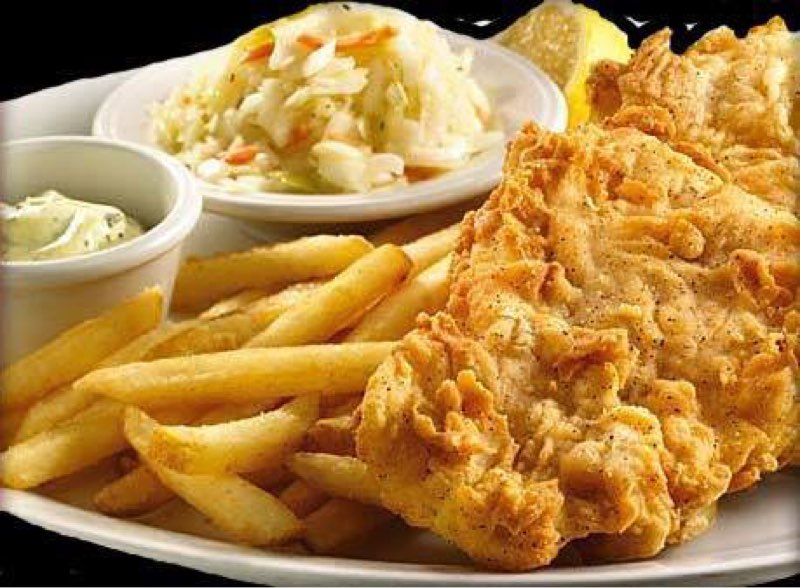 Friday Night Fish Fry at Crazy Cowboy. Hand breaded to order and fried to perfection. Complete with fresh Cut Fries, House Slaw, Hushpuppies and tarter. 4pm-10pm. See Y'all Tonight
8/3/2016
Crazy Cowboy has a new Smoker. This is a Monster. Come by and check it out
6/28/2016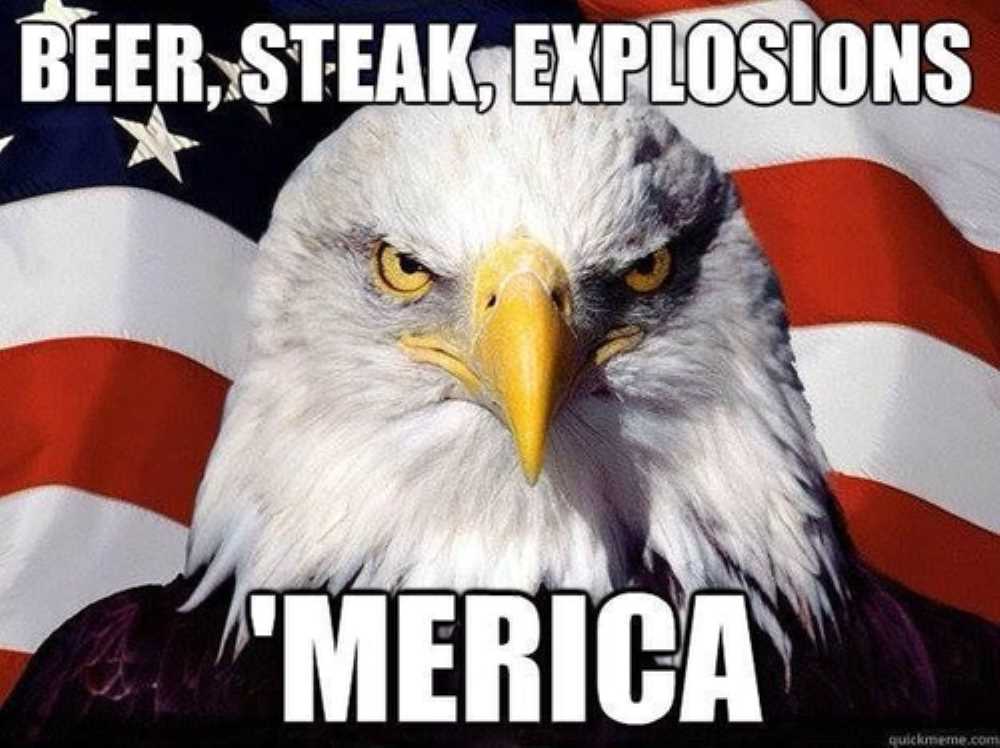 Happy 4th of July
Join us at Crazy Cowboy for lunch specials and enjoy $2.50, 16 oz Miller Light and Coors Light.
4th of July Holiday Hours 11 - 4 (Kitchen closes at 2:00).
Come and see Crazy Cowboy at the City of Bedford's 4th Fest or Northeast Tarrant County Family 4th Celebration in North Richland Hill's and have an Award Winning Brisket Sandwich or Pulled Pork Sandwich. Enjoy the fireworks and cool off with Fresh Brewed Iced Tea and Lemonade